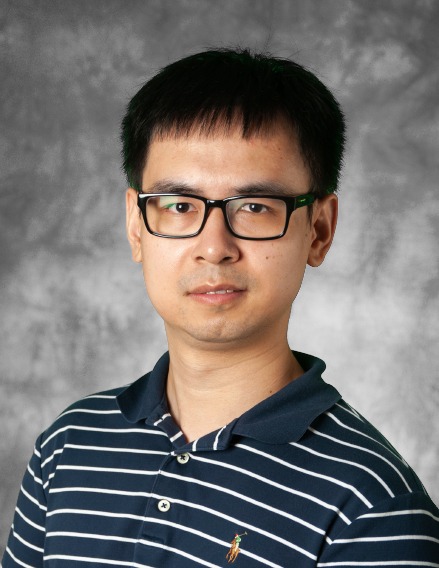 Dr. Chenxi Qiu is currently a tenure-track assistant professor in The Department of Computer Science and Engineering at University of North Texas (UNT). He directs the Mobile Computing Lab (MCLab) at UNT.
Before joining UNT, he worked as an assistant professor in the Department of Computer Science at Rowan University from 2018 to 2021, and worked as a Postdoctoral Scholar in The College of Information Sciences and Technology at Pennsylvania State University from 2016 to 2018.
Dr. Qiu received his Ph.D. degree in The Holcombe Department of Electrical and Computer Engineering at Clemson University in 2015 and his B.Engr. degree in Telecommunication Engineering from Xidian University in China in 2009.
Dr. Qiu's research interests span the areas of crowdsourcing/crowdsensing, spatial computing, and vehicle information systems. His research results have been published in highly-competitive conferences and journals (e.g., INFOCOM, AAMAS, SIGSPATIAL, IPSN, ICDCS, CIKM, Transactions on Networking (ToN), Transactions on Cloud Computing (TCC), Transactions on Mobile Computing (TMC), Transactions on Parallel and Distributed Systems (TPDS), and Transactions on Computers (TC)). His CV can be found here.
To prospective students: Multiple research assistant positions are available. I am looking for self-motivated students who are interested in the areas of mobile computing and spatial computing. If you are interested, please e-mail me with your CV and transcripts.
---
news
| | |
| --- | --- |
| Aug, 2023 | Xinpeng Xie, Gaoyi Chen, and Ruiyao Liu joined our lab. Welcome Xinpeng, Gaoyi, and Ruiyao! |
| May, 2023 | Our project about customizable geo-obfuscation was funded by NSF SaTC (sole PI) (CNS2313866). |
| May, 2023 | Dr. Qiu was invited to serve as a Program Committee (PC) member for ACM SIGSPATIAL 2023. |
| May, 2023 | One paper was accepted by UAI 2023. |
| Jan, 2023 | One paper was accepted by EDBT 2023. |
| Jan, 2023 | One paper was accepted by IEEE Internet of Things Journal. |
| Dec, 2022 | One demo paper was accepted by IEEE ICDE 2023. |
| Aug, 2022 | One paper was accepted by ACM SIGSPATIAL 2022. |
| Apr, 2022 | One paper was accepted by IEEE ICDCS 2022. |
| Jan, 2022 | Mr. Sourabh Yadav joined our lab. Welcome Sourabh! |
| Oct, 2021 | One paper was accepted by IEEE Internet of Things Journal. |
| Jul, 2021 | I started my new position as an assistant professor at University of North Texas. |
| Nov, 2020 | One paper was accepted by IEEE TMC. |
| Aug, 2020 | Our project about vehicle location privacy was funded by NSF SaTC (PI) (CNS2029881). |
selected publications
[C] INFOCOM 2016

[A+] Probabilistic demand allocation for cloud service brokerage

In Proceedings of IEEE INFOCOM 2016 - The 35th Annual IEEE International Conference on Computer Communications, Apr 2016

[J] ToN 2015

[A+] CEDAR: A Low-Latency and Distributed Strategy for Packet Recovery in Wireless Networks

IEEE/ACM Transactions on Networking, Oct 2015

[C] INFOCOM 2014

[A+] Energy-efficient cooperative broadcast in fading wireless networks

In IEEE INFOCOM 2014 - IEEE Conference on Computer Communications, Apr 2014